2022.01.25
Mashing is also a fermentation process!?
Hello from Kyoto Miyako Distillery!
The main ingredient of barley whisky is starch, so even if we add yeast to it, it will not ferment into alcohol.
In order for the yeast to ferment, it must convert the starch into a monosaccharide rather than a polysaccharide.
The saccharification enzymes in the malt convert the starch into monosaccharides, and the temperature at which the saccharification enzymes work is about 70 degrees Celsius.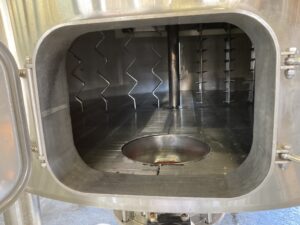 Official HP:https://kyotoshuzo.com/en/
Facebook:https://www.facebook.com/kyotowhisky/
Instagram:https://www.instagram.com/kyoto_whisky/
Twitter:https://twitter.com/kyotowhisky
Kyoto Shuzo Corp.
~ Inquiry about Kyoto Whisky ~
Person in charge: Toyota
Email:info@kyotoshuzo.co.jp
TEL:tel:+817015034185