2022.11.11
Kyoto Sightseeing ~Nejirimanpo Twisted Tunnel~
Hello, this is Kyoto Miyako Distillery.
【Kyoto Sightseeing No.19】
Nejirimanpo (Keage Tunnel) is located in Sakyo-ku, Kyoto City.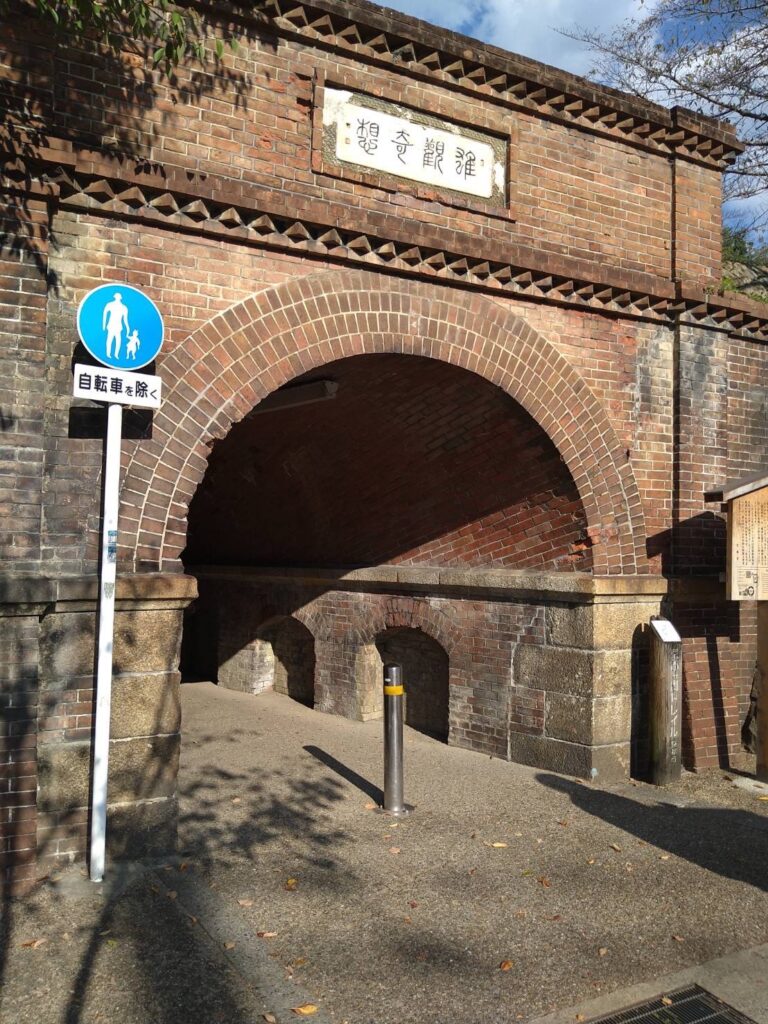 "Nejirimanpo" was constructed in 1888 (Meiji period), and it is about 2 meter long.
It is said that the word "tunnel" used to be called "manpo" in Japanese back in Meiji period.
The wall of this tunnel is twisted in a spiral due to the bricks were stacked up diagonally to increase the durability of the tunnel.