2022.12.09
Kyoto Sightseeing ~Graphical Illumination Plus~
Hello, this is Kyoto Miyako Distillery.
【Kyoto Sightseeing No.21】
Today, we introduce 'Graphical Illumination Plus' which is located at the grand staircase in the Kyoto Station Building (Shimogyo-ku, Kyoto City).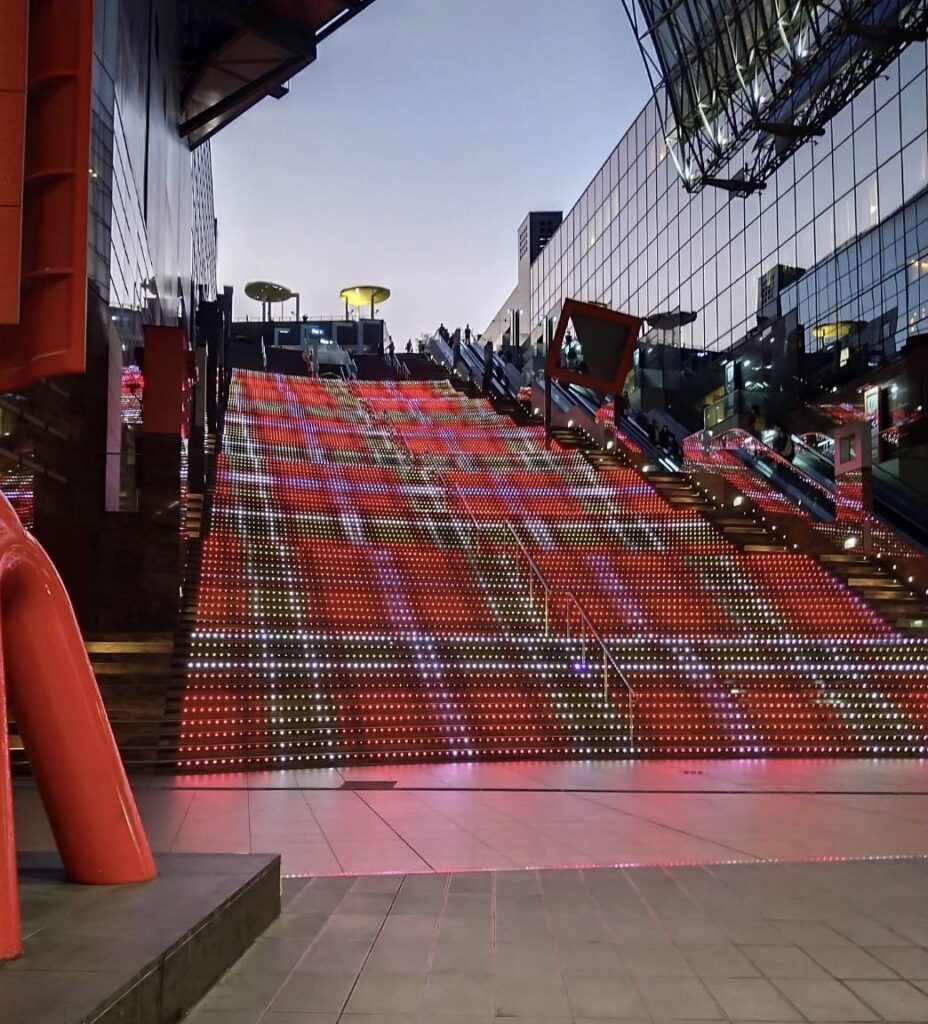 Approximately 15,000 LED lightnings on 125-step stair bring you an outstanding view.
Along with the music behind, you can enjoy splendid and immersive illuminations such as designs with Kyoto-atmosphere or seasonal images like Christmas.